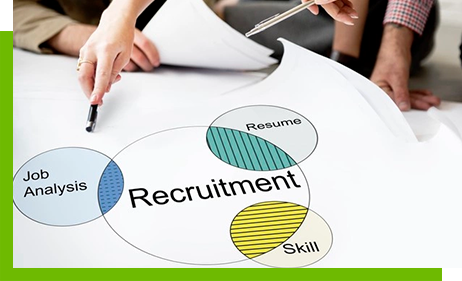 Best-in-Class Human Resources Services
The Human Resources Services at Base Camp Data Solutions are an extension of our process-oriented business solutions. Our HR consultants focus on the ideology and roadmap of your business to devise HR infrastructure strategies that help you achieve your goals. Instead of worrying about hiring quality resources, you can now give full attention to your core business while we build you a sustainable team.
Do You Need an Outsourced Human Resources Department?
Yes. You Do!
Attain & Retain
Talent
Not only do we recruit the very best of employees in today's marketplace, but we also offer programs and training sessions that enable you to retain that talent.
Focus Only on Your Core Business
We have the technological infrastructure to support your human resources and administration needs, such as payroll and database management.
Access Exclusive
Technology
We offer integrations of your data and personnel details into one of the global top 10 CRMs that help you manage HR, payroll, and other administrative tasks seamlessly.
Mitigate Potential
Risks
We keep your business in regulatory compliance by keeping track of complex employment laws and policies by offering risk management strategies.
Key Human Resources Services by Base Camp Data Solutions
Employee Orientation Programs
Hiring Consultancy & Resource Management
Organizational Structure & Staffing Requirements
Performance Reviews & Personnel File Structuring
Recruiting, Training, & Team Development Programs
Tracking Department Objectives, Goals, & Strategies
Data Transfer of Personnel to CRMs & Other Softwares
Learning Management System Customization & Implementation
Implementation of a unique Human Resource Information System (HRIS)
Why Choose Base Camp Data Solutions for Human Resources Services?
Infrastructure Strategy
We create human resources infrastructure strategies that support the employment relationship from both the management and employee perspectives.
Dedicated Recruiter
We dedicate to you a professional recruiter who reviews and implements your talent acquisition strategy and proactively sources desired candidates.
Compliance Assistance
Never worry about creating and implementing employee compliance policies again, our HR professionals are up to date with employment laws!
Employee Relations
Our HR professionals provide the support that you need to effectively handle employee relations and their matters efficiently and effectively.