What is Google My Business?
Google Business Profile is a business listing platform by Google. It allows users to make a detailed business profile without any charges. Name, address, phone number, images, location, and services/products are some of the most important things to add to your GMB profile.
Why do I need to make a GMB profile when I already have my business website?
The answer is quite straightforward, to bring more customers! A GMB profile is an effective tool to reach the maximum number of your potential customers. Keeping in mind that Google owns over 88.34% of organic search market shares, it's nearly impossible to underestimate the power of GMB itself.
A GMB profile not only enhances your search impressions but also boosts your local SEO. The strengthening of your local SEO means the chances of your target audience becoming your customers are much higher as compared to marketing through your website only.
Therefore, even if you have a website or eCommerce store already, having a Google My Business profile will still prove a game-changer for you.
Some Ground-breaking GMB Stats 2022
There is no contradiction in saying that Google My Business has become one of the most powerful ranking factors for businesses worldwide. GMB is a key to treasure for any business seeking exposure in search engine (SERPs) results.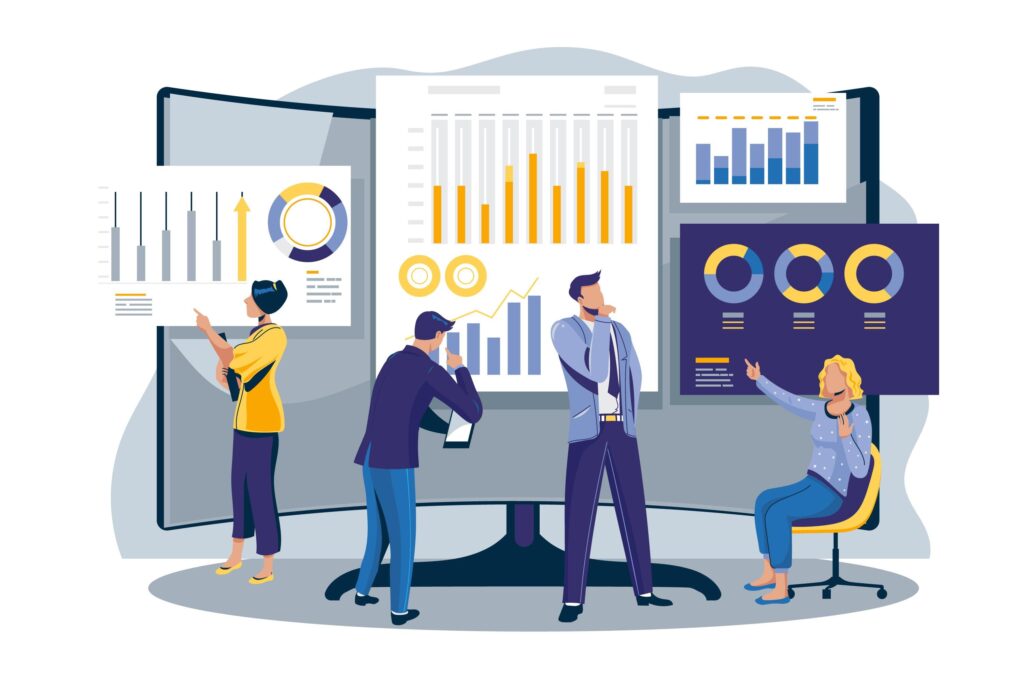 The following stats are sufficient to give you concrete reasons to start optimizing your GMB profile today.
66% of customers reached local businesses on their GMB profiles!
Statistics have revealed that 66% of Google users contact a business based on its GMB profile. The figure clearly shows how web crawlers are favoring businesses listed on GMB. Therefore, a Google business profile is one of the most significant marketing tools for online businesses. Especially, being listed on GMB is more beneficial for small and medium enterprises (SMEs) for free search engine exposure and organic traffic even without having a website initially. The reason behind it is very simple, people trust Google. When your business will be listed there, they'll trust it as well.
A business's Google My Business page is responsible for an astounding 91% of its calls made throughout the workday!
Yes, you read it right! 91% of weekday calls to a business are from its GMB page. Some of these calls are from people who already know a business and get its contact details from GMB. Whereas, most of them see a local business for the first time and contact them via its GMB page. Therefore, it is very crucial to keep your business details up to date to reap the maximum benefit from this astounding stat. Make sure that your phone number and email address are updated correctly so that customers can reach you on the first call.
More than 1,000 views are received by 51% of Google My Business accounts each month!
Google always displays geographically relevant businesses, therefore GMB generally has more reach than a business website. Well, statistically, over 1,000 people view 51% of local GMB pages which means your chances of getting employed, or selling a product enhances by 51%. Statistically, for SMEs 15-20% of the traffic comes from their websites on their GMB pages. These staggering figures highlight the significance of Google My Business profiles for small businesses that struggle to get impressions and reach their target audience.
87% of people look for nearby companies on Google every day!!
It's 2022 and people trust Google's recommendations more than ever now! Thereby, over 87% of people look for nearby businesses on Google. Whether they need a plumber or a local real estate agent, they'll always prefer Google's recommendations over any other search engine. It's a fabulous opportunity for small businesses to access an enormous number of their potential customers by having an up-to-the-mark GMB profile. Moreover, GMB is compatible with mobile, Mac, Apple devices, and iPads as well. That means it doesn't matter if a customer is searching for a local business from a laptop or mobile, they'll always see the most relevant results from GMB.
Before buying something, 59% of buyers look at photographs from Google My Business.
So, website clicks have now become the second major source of interaction on GMB profiles, since GMB photos have dethroned the former.
59% of customers review GMB images before employing a service or buying a product. Hence, it is very essential to have up-to-date photos on your GMB profile.
For example, for a home cleaning or home improvement business, having before and after images on their GMB profile will be highly effective in attracting more customers. Besides, make sure that your uploaded images are mobile-friendly because 80% of searches of the overall image viewers are from the mobile phone.
Please refer to the FAQs below to see "how to geotag photos on google my business"?
On Google Maps, 72% of Google users choose a company that is closer to their location!
A business's location has a massive role in whether a potential customer will employ its services or not. GMB 2022 stats have revealed that 72% of Google users choose a company closer to their location.
Therefore, it's very important for businesses to mention their accurate address and business hours on their GMB profiles. So that customers can get a clear estimate of whether or not you operate in their area.
It generally takes 5 minutes to update your information on Google Business Profile. However, if you are facing difficulties in doing so, don't hesitate to hire a local google my business optimization service!
There's been a 900% hike in "near me" Google Map searches in the last two years
It is high time for businesses to get an appropriately optimized Google My Business profile to appear in more Google searches. "Near me" Google map searches have increased 900% in the past few years, so having an up-to-date GMB page is now more crucial than ever.
Furthermore, it has also been observed that the use of "near me" keywords in your company profile and reviews can also drive substantial traffic. And, it's advised by Google to request your customer to give feedback and use relevant keywords in their reviews.
How to rank number 1 on GMB?
We've discussed how GMB has a revolutionary impact on the growth and ROI of small businesses so far. We have helped many of our clients in improving their GMB profile ranking, with the help of our Digital Marketing Strategists.
Now, we are moving toward sour tried and tested tips to rank your business number 1 on Google Business Profile. For that, we've formulated a compact Google My Business checklist. If your GMB profile has the subsequent elements in it, it'll get a thumbs up from Google ranking factors.
Make sure to add all of your details accurately
Keeping your GMB profile up to date is the first step to reaping maximum benefit from this free. Use Google My Business Dashboard to check if your mentioned information is accurate or not. Also, take a keen look to analyze if all the important portions in your profile are properly highlighted or not. Here are the most important components of a GMB profile:
Name of your business
Contact details
Address
Business hours
Business categories
With all this information added correctly, your profile will somewhat look like this.
Don't forget to add reviews
Customer feedback is one of the most important things to consider while updating your GMB profile. Customer reviews and ratings build the credibility of a brand. People will like to know if previous customers liked your service or not, and reviews are the best source for that. Besides, according to the earlier mentioned stats, people tend to contact businesses with genuine reviews on their GMB pages. So, don't hesitate to add reviews to your profile to improve your overall ranking.
Your Business Should Appear in Google Maps
Potential customers can be searching your business via Google Maps. Therefore, having it listed on your GMB profile is beneficial, as it helps your customers to find you easily. You only need to provide your accurate address while creating your GMB profile. Your GMB listings will be automatically added to Google Maps once the registration is done.
Add Q/A and Popular Times Section
There is a Q/A section in the GMB profile where the general community can ask questions about that business. You can use the GMB tool to invite people to submit questions regarding your business listings. Actively answering these questions feeds stronger ranking signals to the Google algorithms. Moreover, adding popular hours to your business profile is also a good practice. It tells your customers the most convenient time they can visit you.
Add Photos to Your Profile
As we have mentioned earlier, 59% of buyers check GMB photos before contacting a company. So adding images to your profile can be enormously beneficial to improving your ranking. On average, a GMB listing has 11 images. Pictures reflect the authenticity of a business that ultimately compels potential customers to take the required action. That means having pictures on your GMB profile raises your chances of being selected by 59%.
How GMB has helped small businesses to grow worldwide?
Google My Business has helped thousands of brick-and-mortar businesses to make successful launches online. Let us share some inspiring stories with you.
Google My Business helped Levy & Co in increasing their bookings by 70%
Success story:
Levy & Co is a men's barbershop owned by Syreeta Levy. Her salon had a great kick-start. Her place gives a bright and fun-loving vibe to her customers. According to Syreeta, being accessible to customers is the key factor for survival in this competitive market.
During the COVID-19 outbreak, Levy & Co. had to shut down its doors, and there was no business for Syreeta's salon for months. Soon after the lockdown was lifted in the UK, Ms. Levy realized that there was a huge increase in demand. And the only way for her to manage her appointments was through Google My Business.
She created her GMB profile that allowed customers to directly land on Levy & Co's booking page. It helped Syreeta to manage her customers instead of doing the admin work.
Thus, without any investment, Syreeta was able to manage her appointments as well as her customers. And Google Business profile helped her in increasing 70% of booking quite conveniently. As soon as the profile was made, it received over fifty 5-star ratings and many positive reviews that helped her business get more exposure on Google. And now, Levy & Co is a well-established barber shop in the area where everyone loves to go for a nice haircut!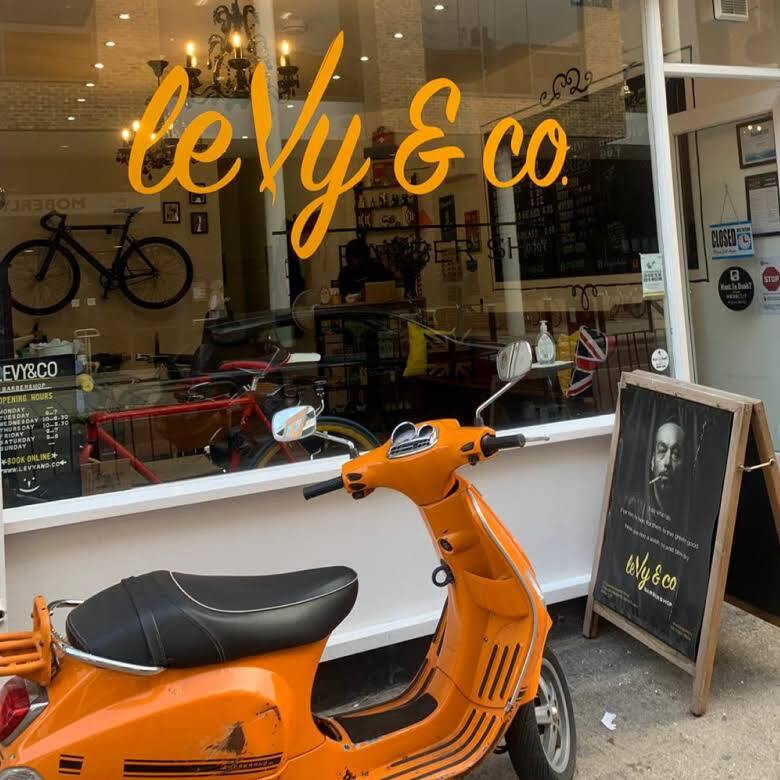 GMB helped the first women's-only sneaker store in the UK boost its sales online
The success story of Pam Pam:
Pam Pam is celebrating its 10th birthday this year, it's the first women's-only sneaker store in the UK. The vision of this store was to introduce stylish and practical activewear for women. Also, the goal was to successfully launch their unique vision to the digital realm through Google My Business.
So, they set up a GMB listing that substantially boosted their local business ranking on Google. The brand was accessible to millions of Google users through keywords like "activewear" and "trainers". Also, women looking for fashionable sneaker options in Pam Pam's vicinity accessed the store through the pinned location on Google maps.
Investing in Google ads and taking their shopping experience beyond the brick-and-mortar business model has taken Pam Pam to higher levels of success. Besides, a robust GMB profile is helping this innovative store in getting more exposure, brand awareness, and a strong position in this cut-throat competitive industry.
GMB helped a new Algerian restaurant grow through positive reviews online
The success story of Khamsa:
Djamel Ait Idir started an Algerian restaurant "Khamsa" in Mayfair aiming to serve Algerian recipes to locals. The vision was to give locals a taste of fresh ingredients and recipes to tantalize their taste buds.
Djamel was facing low weekend booking issues at first. So he decided to enhance his eatery's exposure online through a Google My Business Listing.
He created a Google My Business profile on Google to reach people looking for Algerian restaurants in the neighborhood. He posted pictures on his GMB profile with happy diners. The photos are a kind of review themselves, so people seeing those pictures got a good sense of the dining experience at Khamsa. In this way, GMB helped Djamel to rub his dream restaurant in London successfully. According to Djamel, Google has become the central source of referrals for his restaurant, and he is very happy about it.
Did you find these success stories inspiring? Every story is a success story of you never giving up on your dreams. If it's your dream to run a successful online business, Google My Business is the tool you can use to climb up the stairs of success. With measurable tactics and consistency, you'll achieve your goals.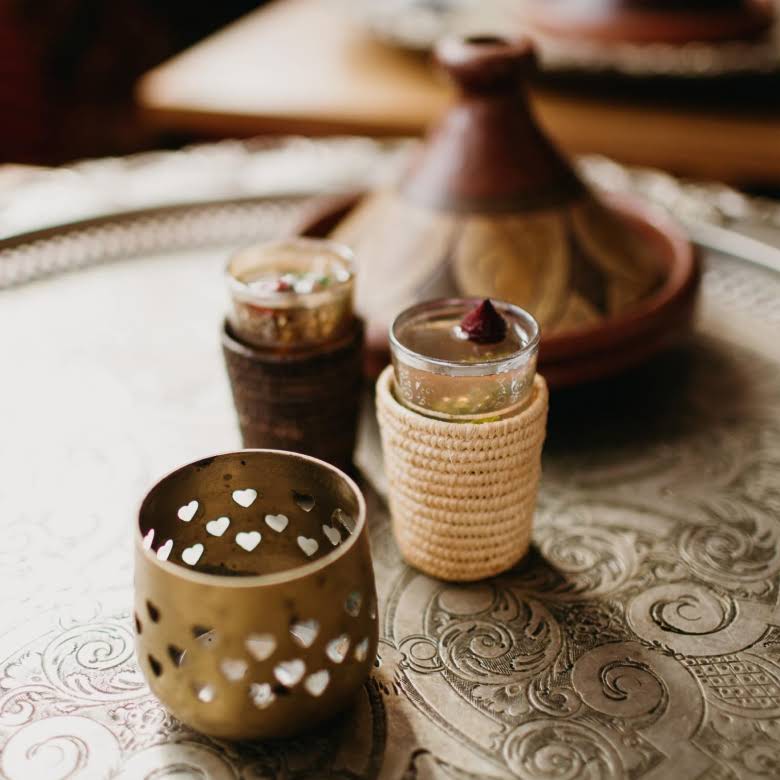 GMB helped
YellowLite

in becoming the most trusted solar panel installation company in Cleveland
Now, let us share with you the story of our client. YellowLite was a solar panel installation startup founded in 2009. Their services were good, and the owners were very dedicated and experienced in their field, but they lacked effective marketing strategies.
They came to Base Camp Data Solutions (BCDS) for digital marketing assistance with the basic requirement to reach as many potential customers as possible.
Our experts at BCDS formulated a customized digital marketing strategy for them based on their distinct business needs. We generated a well-updated Google My Business Profile for their company and linked it with their social media platforms as well. Within 3 months, they were able to get reasonable business from Cleavland and its neighborhood, 60% of which came from Google My Business.
Our marketing experts keep updating their Google listings according to the latest trends so that our valuable clients can reap maximum benefit from Google My Business.
If you want your success story to be published here next, then we are eager to serve you with the best digital marketing solutions!
Frequently Asked Questions About Google My Business
How to geotag photos on Google My Business?
If you upload a photo to Google Photos, the location can be shared if you added, updated, or automatically gave the location. Each shared album, link, or discussion you start or join lets you choose whether or not to reveal your location. If partner sharing is enabled, location information will be included in every photo you share.
How to add social media to google my business?
Adding social media to your GMB is an effective way to boost your ranking on Google. Add your website URL in your GMB website link field. And your social media information will be added to your profile automatically. You can add structured schema data to your business website in case only a few social media links are showing up on your GMB profile. Google My Business displays social icons in the knowledge panel. These icons also include a link to Facebook and other social media platforms.
How to transfer Google My Business ownership?
The owner of a profile and primary owners can shift the ownership of their GMB profiles. However, GMB doesn't allow primary owners to remove themselves from the business profile without transferring the ownership to someone else first. Meanwhile, you can add more managers and owners while being the primary owner yourself.
Can I make google my business profile without a physical address?
It's okay if your business does not have a physical address. You can select the "I deliver goods and services to my customers" option while registering your location in your GMB listing. After that, you'll only have to add your services/products and the areas you cover.