77% of social media marketers are very happy with the benefits they've reaped from social media marketing in 2022.
Tiktok, Instagram, and other short-form video platforms have been the most successful marketing places this year with over 54% of users.
With that being said, let's dig deeper to learn more about social media marketing, how it works and what tools you can use to improve your marketing game on social platforms. Let's begin!
What is Social Media Marketing?
In simple words, social media marketing refers to promoting your brand, product, or services on social platforms. Some famous social media platforms include Facebook, Instagram, LinkedIn, Twitter, YouTube, TikTok, and Pinterest.
Why Social Media Marketing(SMM)?
Being active on various social platforms allows businesses to stay connected with their customers.
It helps organizations to build healthy and long-lasting relationships with their potential customers by creating a genuine and helpful environment for interactions.
Besides, SMM allows brands to get feedback from their customers, and improve their products and services accordingly.
SMM is a great way to enhance brand awareness and exposure to a larger group of consumers through a meme and viral marketing.
There are over 82.90 million internet users and 71.70 million active social media users in Pakistan. Hence, having official profiles on every social media app can enormously boost the exposure and leads of a business.
Digital Marketing Vs Social Media Management
We have summarized the difference between Digital Marketing and Social Media Marketing in a brief manner here. Please take a look.
So, digital media marketing involves both online and offline channels to reach target audiences. Social media marketing, on the other hand, is limited to the online world concerning all social applications.
Moreover, for promotion, digital marketing relies on the Internet, TV, billboards, posters, and banners. Whereas, SMM requires a robust content strategy according to the nature of each social media platform that your target audience can relate to.
Types of social media marketing
Social media marketing is expanding its roots tremendously. Also, it's becoming more and more effective every day. Take a look at the major categories of SMM to understand how vast you can play with this marketing tactic.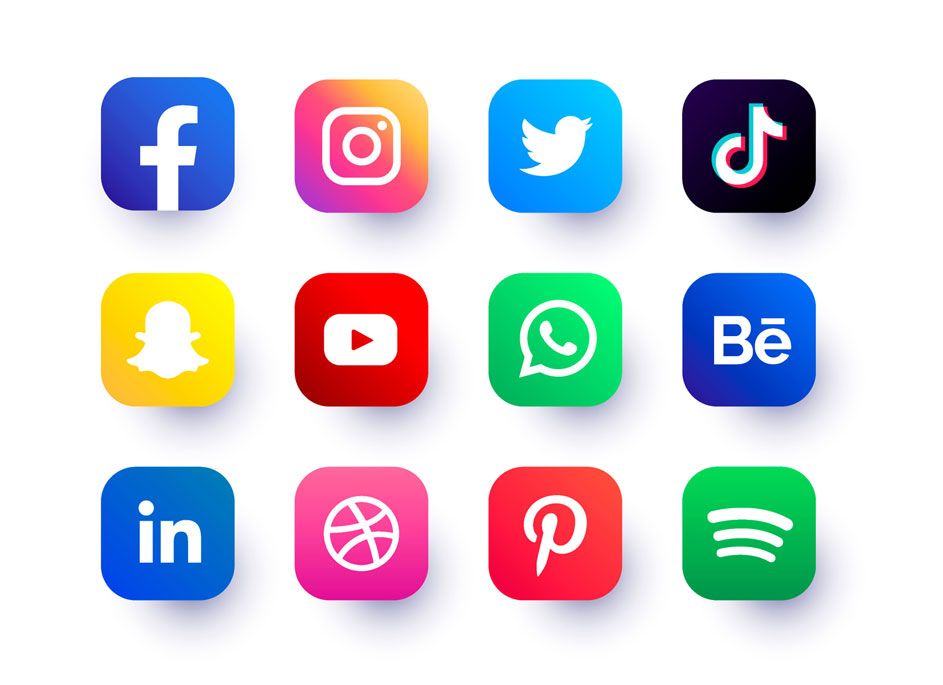 Marketing Via Social News
Social news sites such as Reddit and Digg allow their users to post links and other items to external articles. Users vote for the posted stuff, and the article/post with the most votes is displayed prominently. You can share the latest news of your brand or product on these sites and see how your target audience responds.
Marketing Via Social Networks
Making groups and pages on social networks such as Facebook, LinkedIn, Instagram, Twitter, etc. is the greatest way to connect to your potential customers. These groups and pages are the best platforms to nurture a community of people with similar interests and backgrounds. You can share new updates of your product or service, or keep people informed about your business. At the same time, you'll be able to get real-time feedback from your customers about your existing products and make improvements accordingly.
Marketing Via Bookmarking sites
Bookmarking sites such as StumbleUpon, Diggs, Pinterest, and Flipboard enable users to tag "links" for convenient research. These sites also enable users to organize and save links to various websites and online resources.
Marketing Via Microblogging
Microblogging sites such as Facebook and Twitter play a key role in the success of SMM strategies. Users can submit their short-written posts, blogs, infographics, images, and links to other social media sites.
Businesses can post relevant content about their products and services in groups and pages and access their target audiences on a larger scale. Facebook paid ads are also quite effective in driving traffic leading to conversions.
Marketing Via Social Review Sites
Review sites such as Yelp, TripAdvisor, and FourSquare allow customers to make informed decisions about hiring or booking a particular service. Users can give their reviews and rate businesses depending on their experience. These reviews and ratings help other customers to choose the right company and help businesses to make required improvements.
It is highly recommended for Local Businesses such as restaurants, cleaning services, plumbing services, etc to list their companies on these review sites to improve their credibility and exposure.
Social Media Marketing Tools 2022
So, we've discussed what social media marketing is, how it works and what are its major categories. Now, let's discuss another very important aspect of SMM, i.e social media marketing tools 2022. Social media marketing tools have come a long way with the evolution of technology and digital marketing. Businesses have analyzed that their buyers are now searching for products on online mediums. Therefore, they've moved their business to digital platforms with an associated presence on social media as well. Meanwhile, these tools have made it easier for them to manage their everyday task with less manpower and investment. Here we've listed the top 5 social media marketing tools for your convenience.
Social Champ claims to improve audience exposure of businesses and users by 75%. It is a social media management and scheduling tool that helps users/brands to spread their content on all social media platforms simultaneously.
Social Champ has multiple integrations and automation features to assist you in managing social media marketing campaigns effectively.
It has a social media content calendar that devises a posting schedule for your desired time period.
You can use its UTM codes for tracking and shortening links to websites and other online resources.
It allows you to track likes, clicks, favorites, and retweets, and export them in a CSV file.
Its team collaboration feature allows you to share your profiles with your teammates without revealing your passwords.
Hootsuite enables businesses to follow their customers and understand their emotions and engagement with their brand. While it might get expensive if you surpass certain limits, it's still worthwhile to hunt for small company digital marketers. It offers a lot of feature capabilities in a simple and easy-to-learn user interface. The base package starts at $19/month and includes 10 social accounts, 1 user, and unlimited scheduling.
Social media is a great tool to schedule and manage social media posts, analysis of results, and improve engagement. You can face a little trouble in case you don't have any experience in bulk scheduling before, but it becomes easy with time. You can get its subscription for $30 per month with 25 social media accounts. It's an amazing tool for social media marketing, however, it doesn't support video posts in bulk uploading.
Buffer allows quick post scheduling and posting on different platforms, including Twitter, Facebook, Instagram, LinkedIn, etc. They offer different social media marketing packages you can choose one based on your marketing needs. They typically offer unlimited posts on one social media platform for $6 per month.
eClincher enables you to post, engage, analyze and listen to your social media content. It's easy to use and supports limited social network sites i.e., YouTube, LinkedIn, Instagram, Facebook, and Pinterest. You can use it for free with limited features. All advanced features are available in agency or premium plans. You can get eClincher's basic subscription plan for $59 per month with 1 user and 10 social media profiles.
Long gone days when marketing was limited to paid Google ads and banners only. It's the era of social media. From young ones to elders, everyone is accessing products, services, and information most importantly from these social sites.
Therefore, businesses need to take advantage of this opportunity and build their brand on all social networks to connect with their potential customers. Social media marketing is the way to success for small and medium enterprises worldwide, and there is no argument with this. Or is there any?
Base Camp Data Solutions, are ready to help your business grow. To learn more about our services and packages, visit our website.